Interiors
Interiors by Gilles & Boissier and Gabellini Sheppard invite a sense of warmth, with elements inspired by the property's natural surroundings. Open, expansive spaces are designed to bring the outside in and offer a tranquil refuge from the city.
Two distinct palettes by renowned designers, New York-based Gabellini Sheppard and Gilles et Boissier hailing from Paris, showcase unique interpretations of modern luxury living. Interiors reflect a sophisticated use of natural materials and refined finishes, each selected to enhance the comfort of everyday life.
East Tower
Gilles & Boissier's interiors for the East Tower are a harmony of luxurious, timeless materials and handcrafted details that create a collection of elegant homes.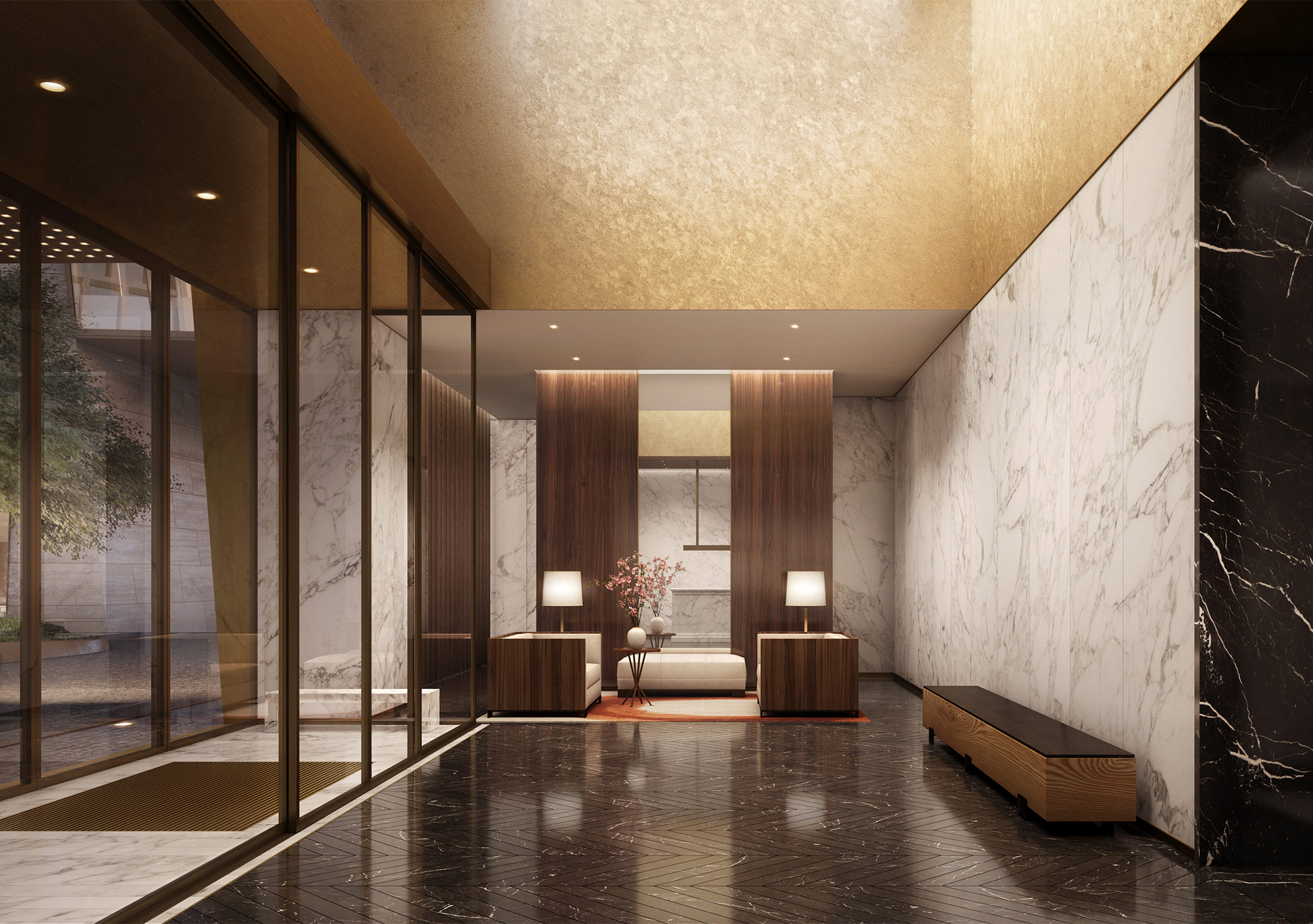 "The geometry of the dancing travertine towers optimizes views of the High Line, the Hudson River, Midtown, and Downtown."
– Bjarke Ingels, Architect
West Tower
For the West Tower, Gabellini Sheppard created interiors that bring the outside in, reflected in their use of natural materials such as layered marble and wood, and a serene neutral palette.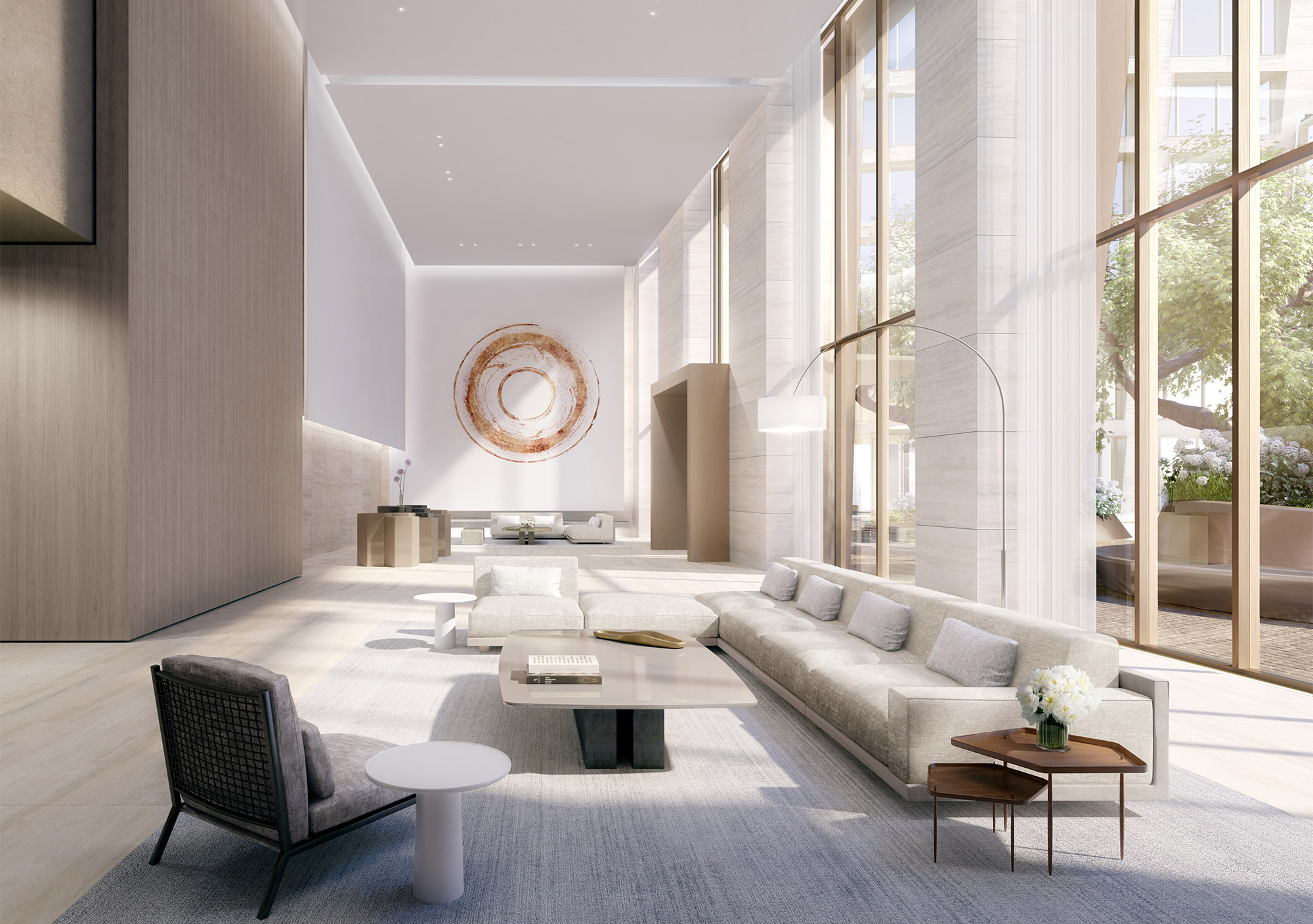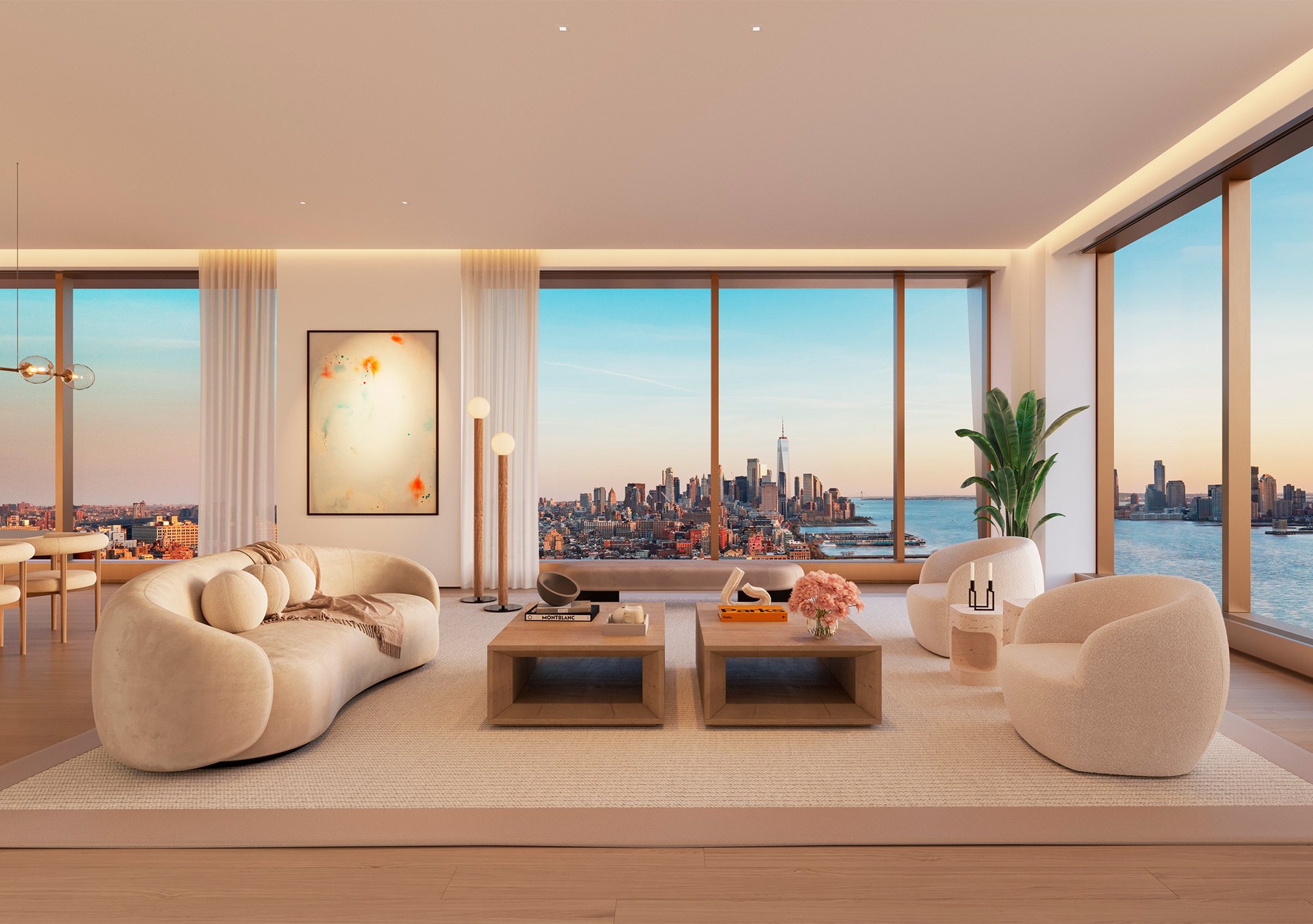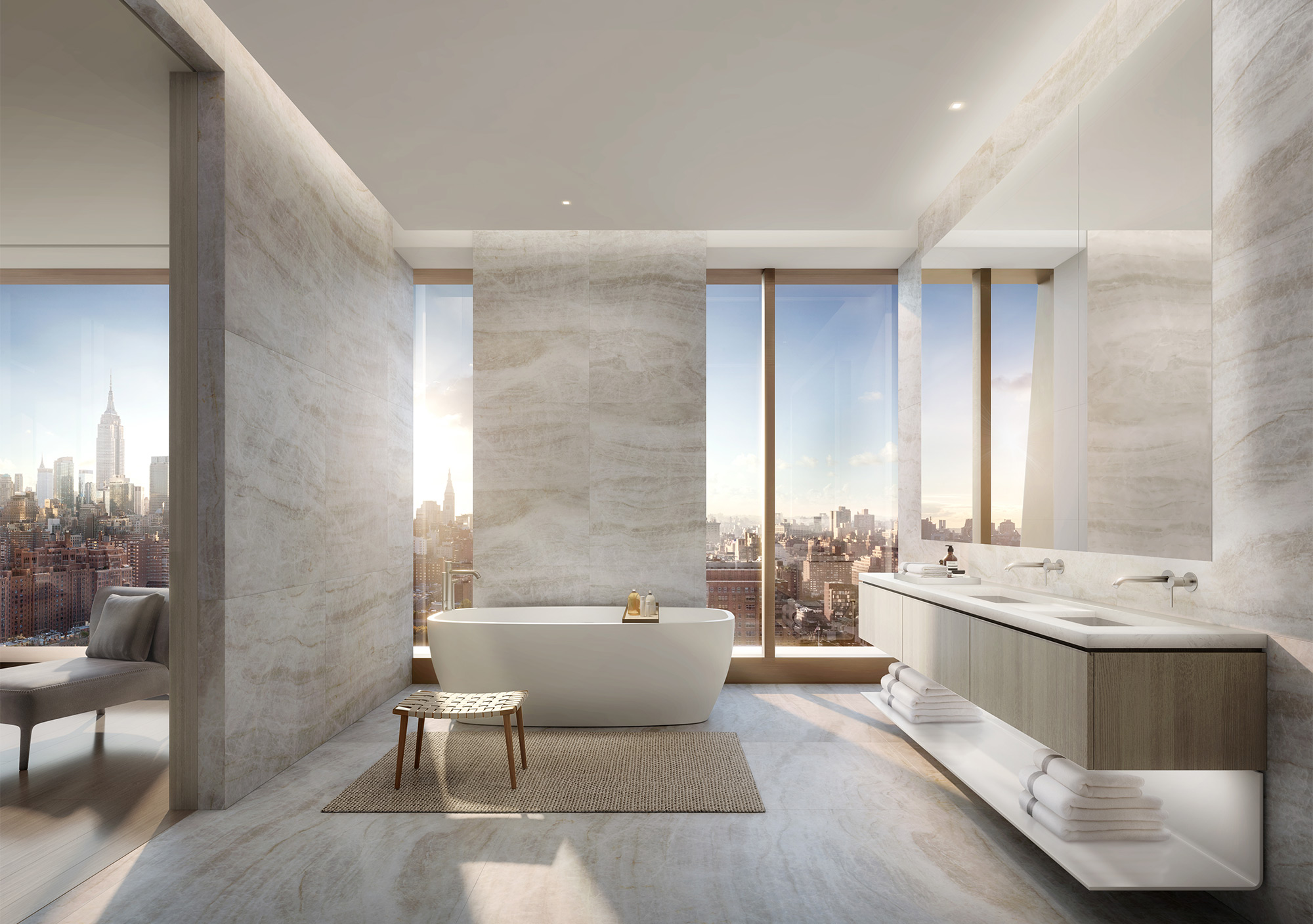 West Tower interiors by Gabellini Sheppard really let the outside in with a distinctive suite of fixtures and finishes inspired by the city's creative energy.